Other Solar System Scale Models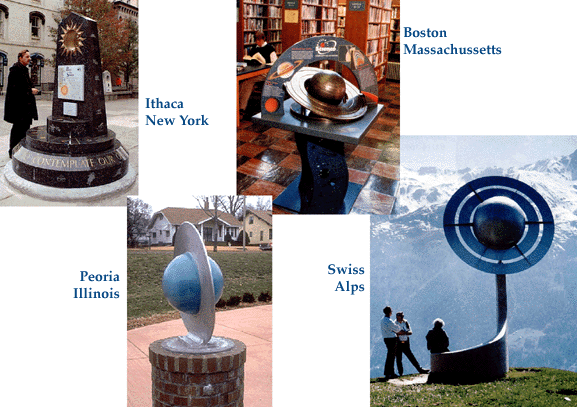 There's a solar system model in the Swiss Alps, near St. Luc (image courtesy of Mario Motta). There's one in the greater Boston area, with its sculptures placed indoors. There's one in Ithaca New York. There are very large ones in Peoria Illinois, and in Sweden. If you do a search on the internet, you're likely to find several others.

Philosophies differ among the various large permanent models. Some use different scale factors for size and distance, as does the one in the Swiss Alps. For PlanetTrek, we chose to retain the same scale for both distance and object sizes, in order to convey a realistic and educational experience. Keeping the scale small enough for the entire model to fit within Pasadena allows visitors to see all the sites in a day, even though some of the scale planet sizes turn out to be tiny.





Make your own solar system model, appropriate to use in your school, or in your back yard! Look here.