Sun Site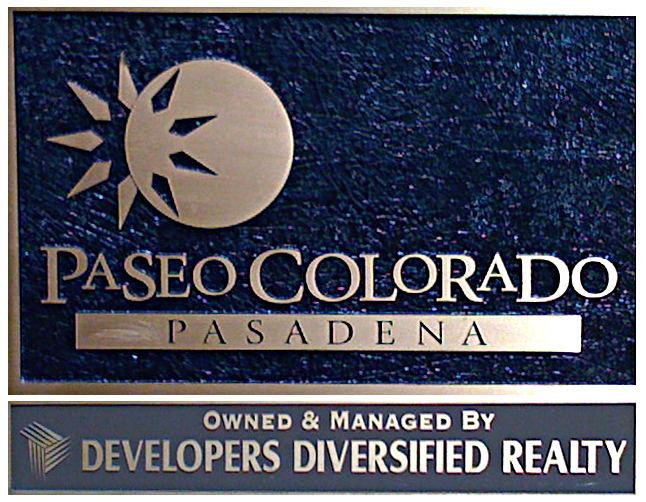 The Planet Trek Sun site is located right in the middle of Paseo Colorado's Central Circle, in the very heart of Pasadena, across Green Street from the Pasadena Convention Center. The site serves not only as the central scale model in Planet Trek's solar system, but also as a source of information about Planet Trek itself. Paseo Colorado is also the location for two or three inner planet sites, in scale distance from the Sun site.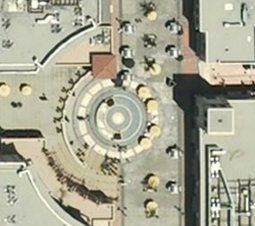 AERIAL VIEW OF PLANET TREK SUN LOCATION
CLICK IMAGE FOR WIDER VIEW

The Scale Model of our central star is three feet in diameter. It hovers high above the central architectural circle in the middle of the outdoor plaza of Paseo Colorado. Visible from all levels of Paseo Colorado, it can be also seen by the Rose Parade visitors along Colorado Boulevard.

The model Sun's appearance is reflective of its imposing scale and dazzling brilliance.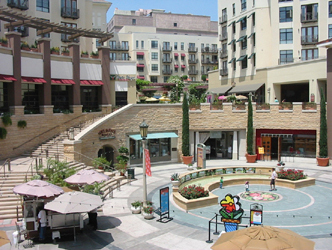 PASEO COLORADO CENTRAL CIRCLE
CLICK IMAGE FOR LARGER VIEW

Ten "Great Question" plaques surround this site, set at ground level as at all the other sites.

Also located near the Sun site will be an interactive, educational demonstration of renewable solar energy at work. Using light from the real Sun, photovoltaic panels near the model Sun will generate electrical power.




NEXT: VISIT THE PLANET MERCURY SITE

---